For the first time, Warcradle Studios brought Wild West Exodus to Essen, Spiel. From the stand to miniatures, painting and sculpting, Warcradle Studios could not be more proud of how well Spiel 2017 went for Wild West Exodus!

The demo team were out in force at Spiel; Daren, Joel, Will, and Simon worked extremely hard delivering demos to happy Wild West Exodus players over the four days. They were a joy to watch and, as shown by the smiling faces taking part, an absolute blast to take part in!

We're hoping to see more new faces on our social pages, as well a down your local FLGS, and I can almost guarantee it will be because of these great guys.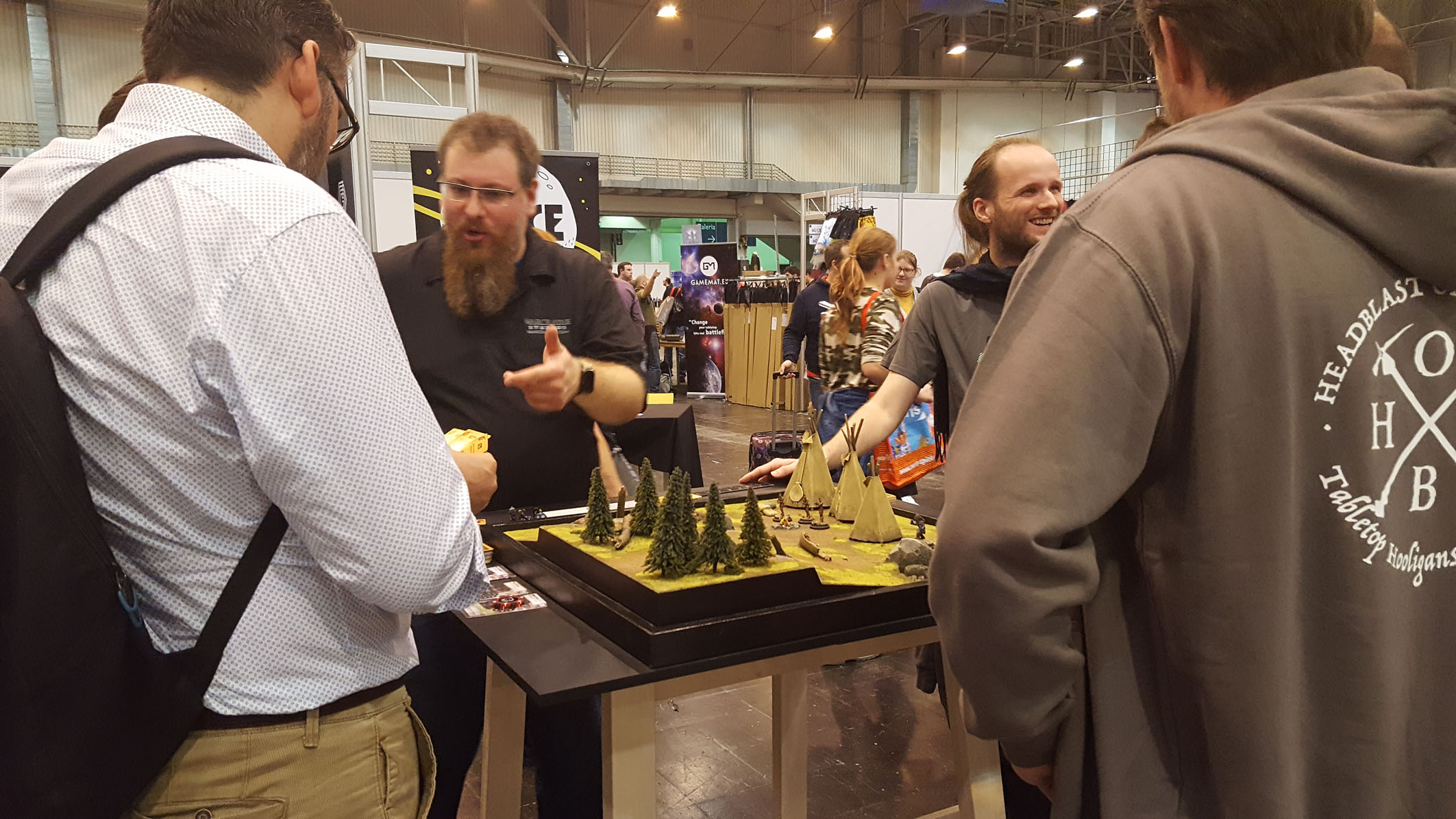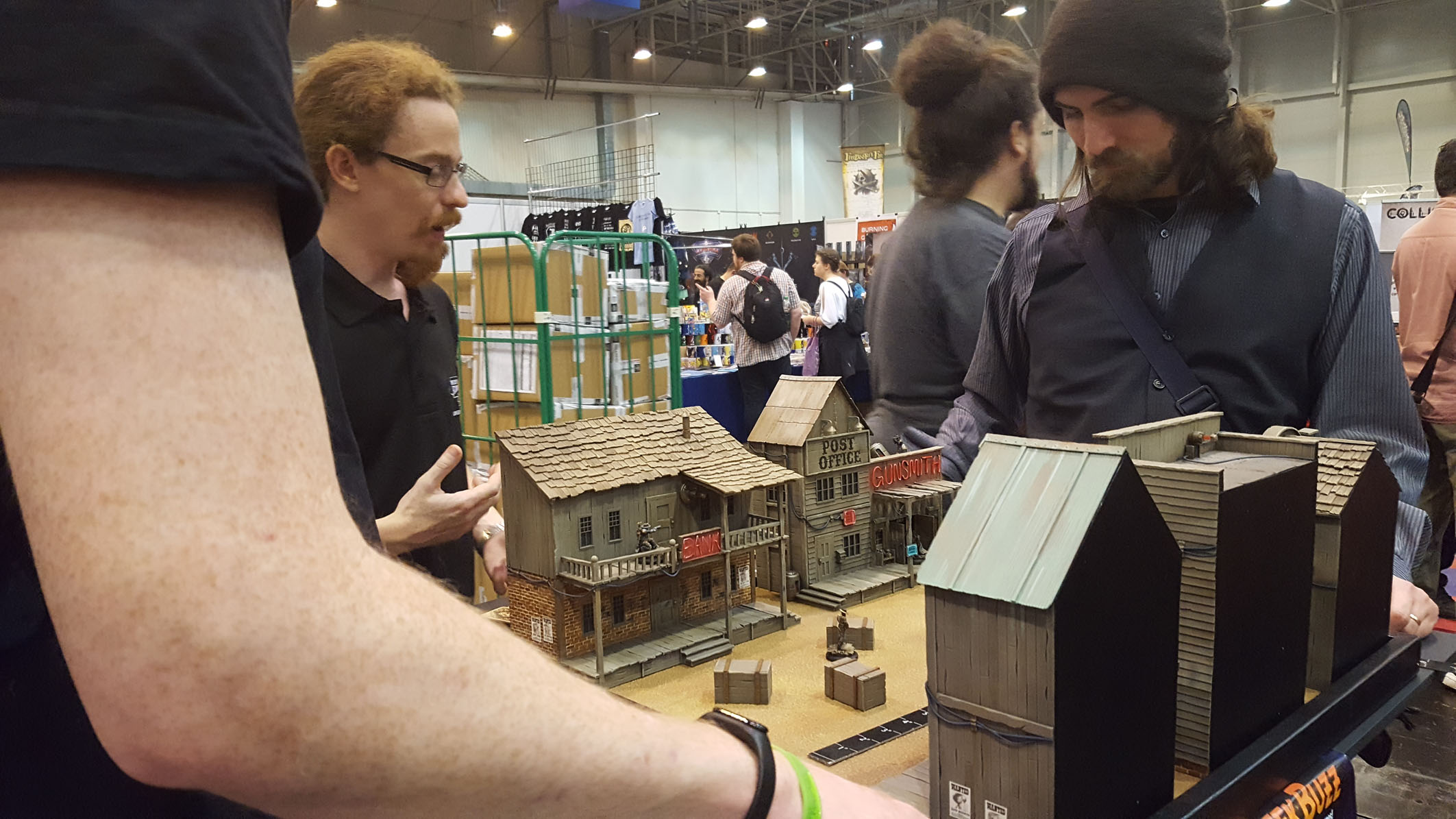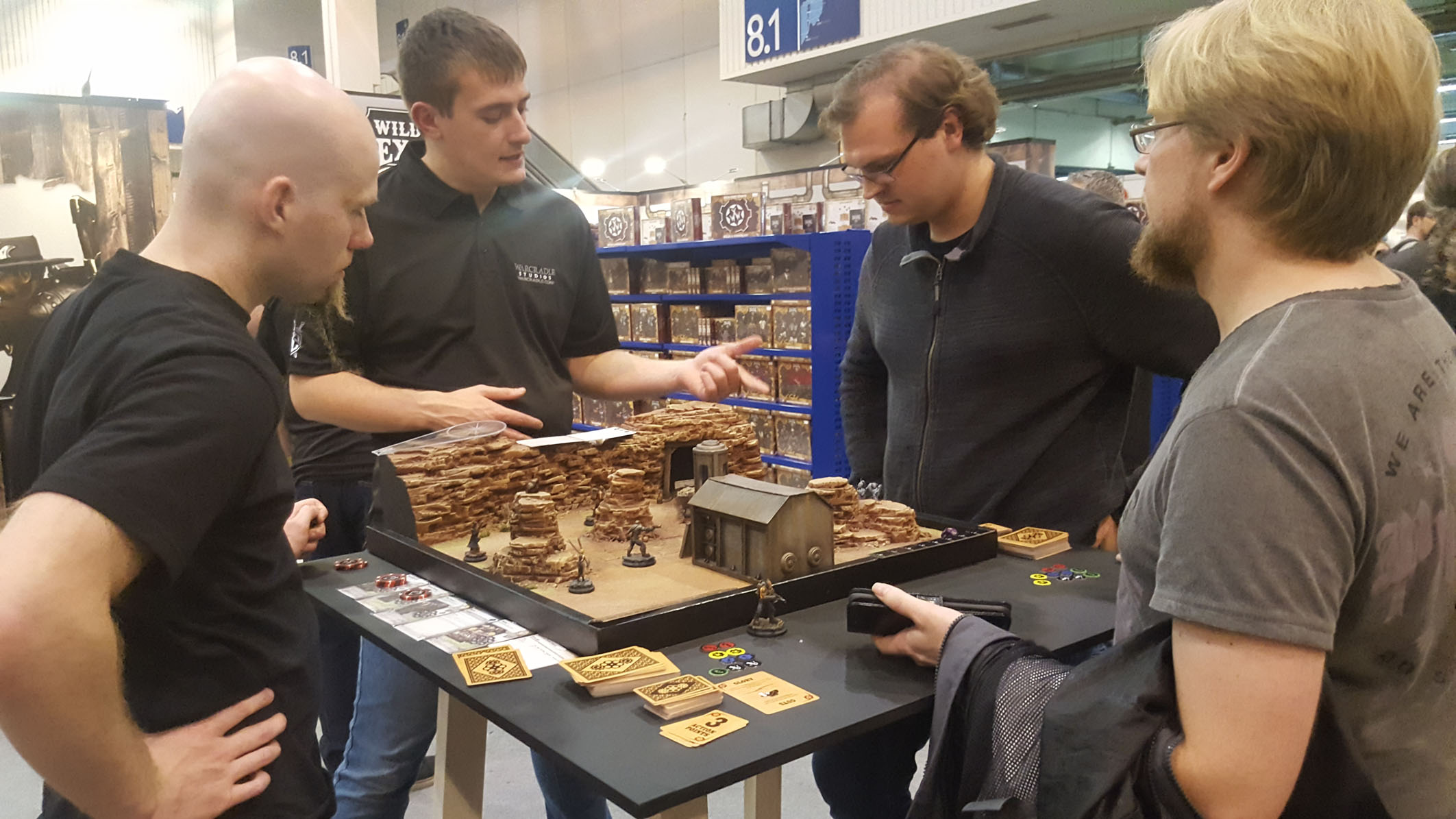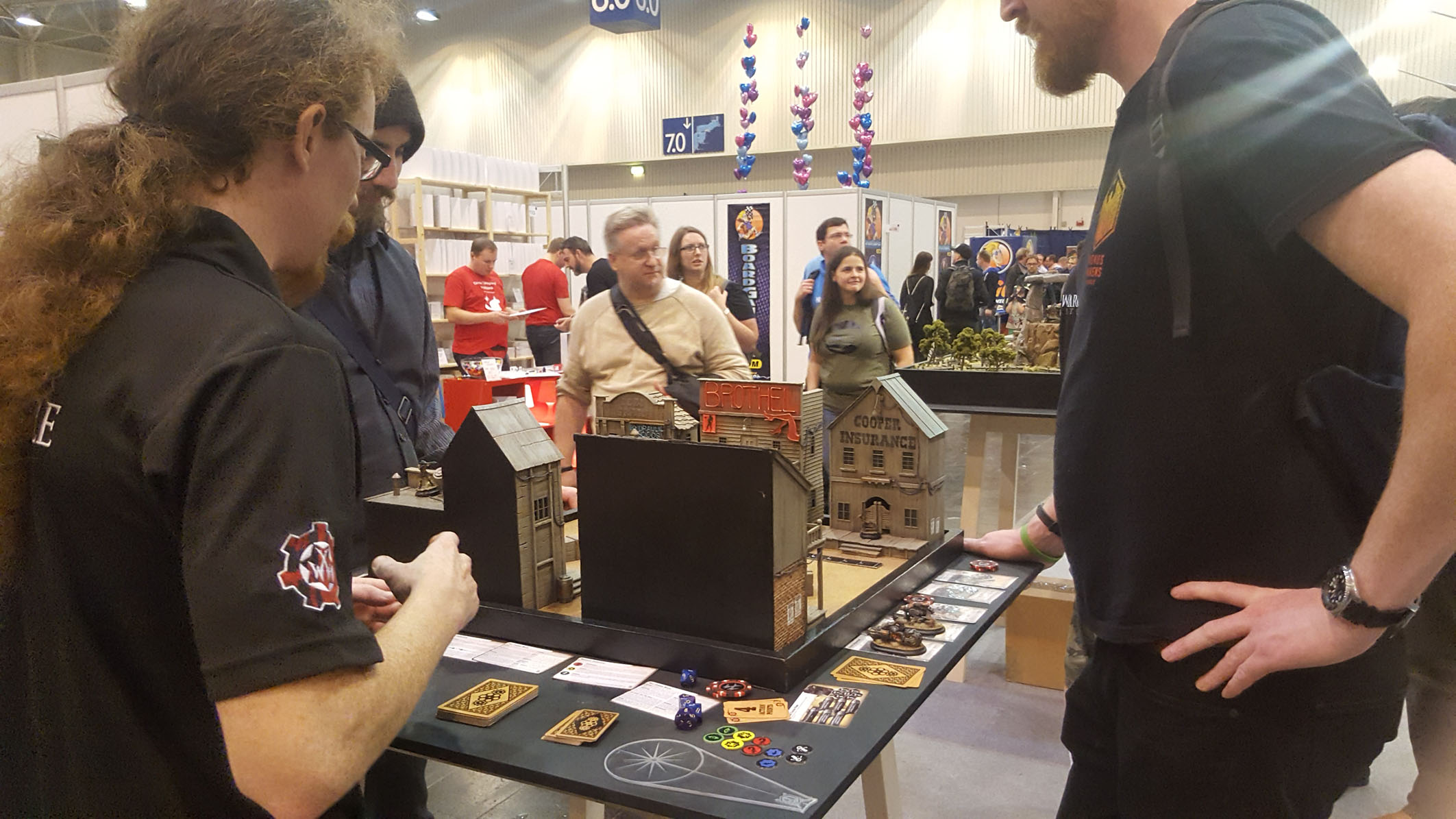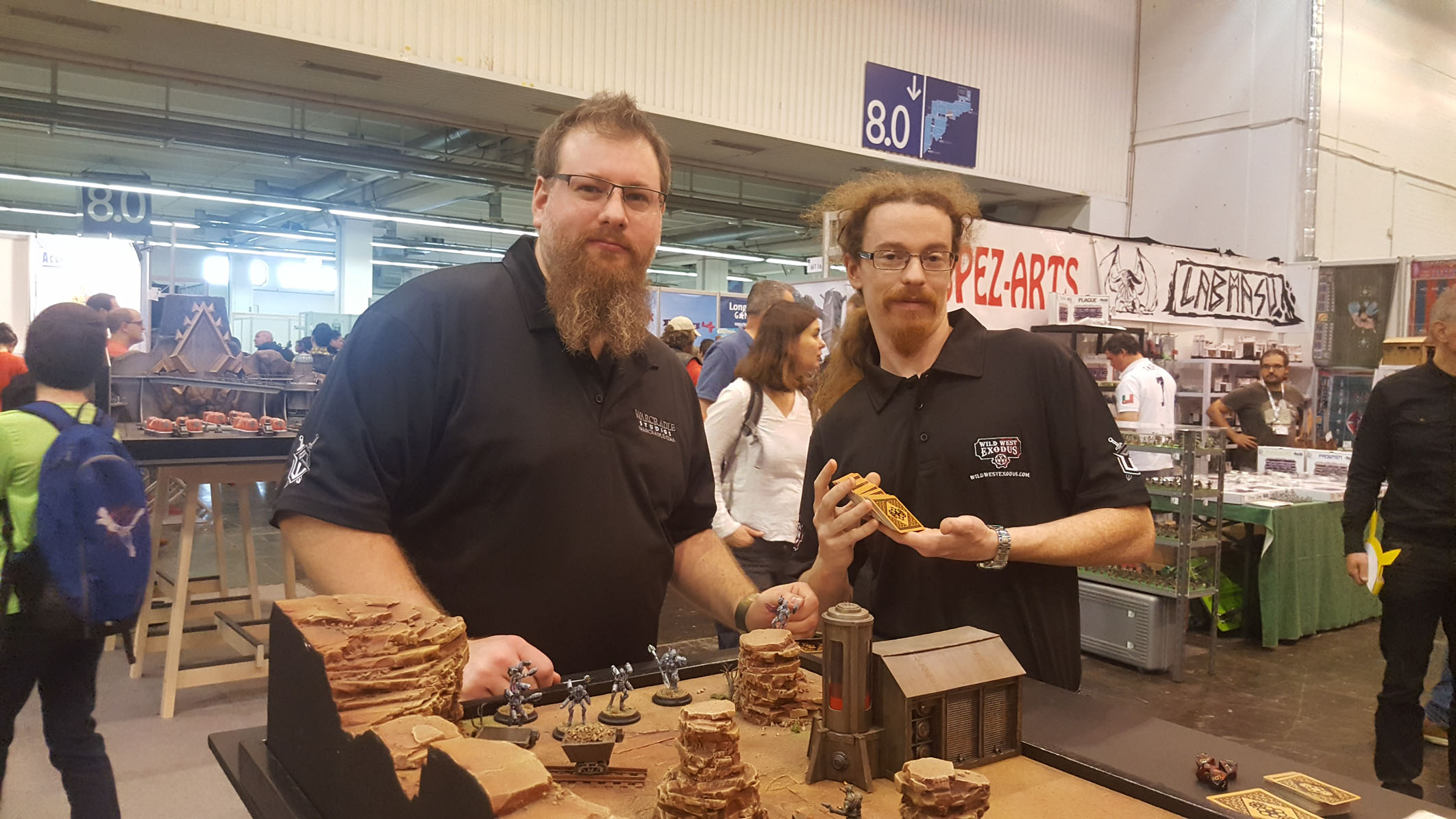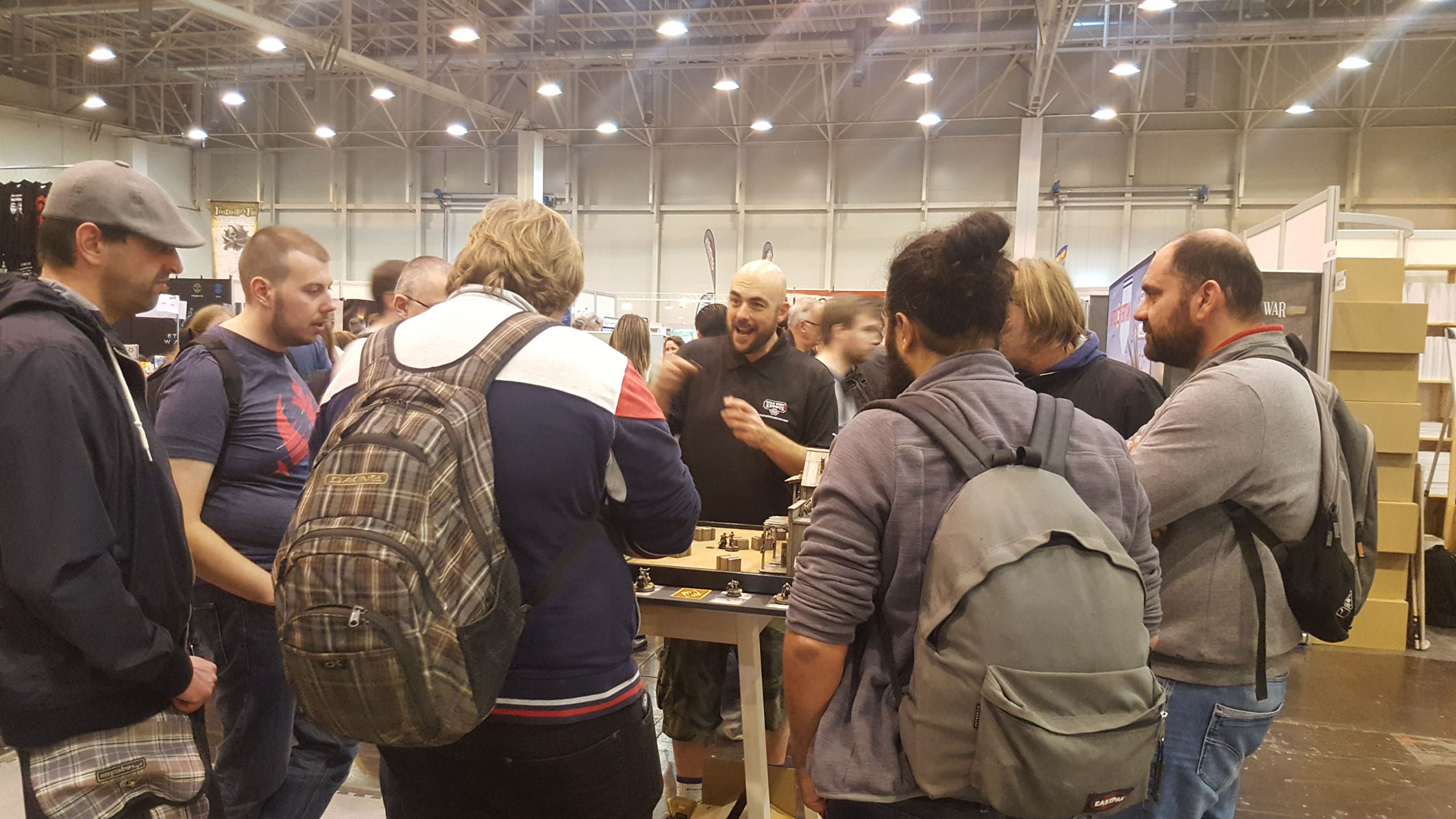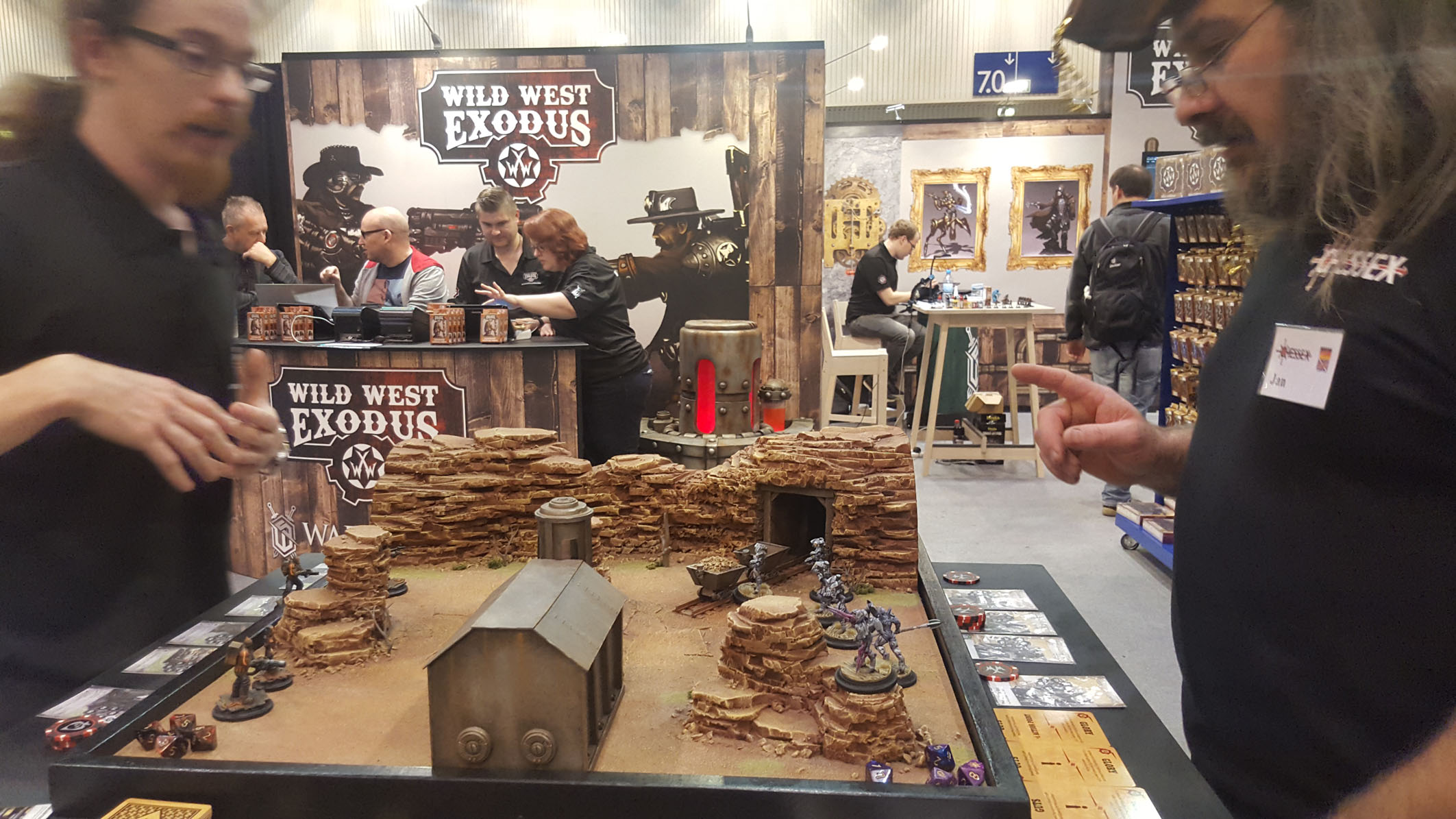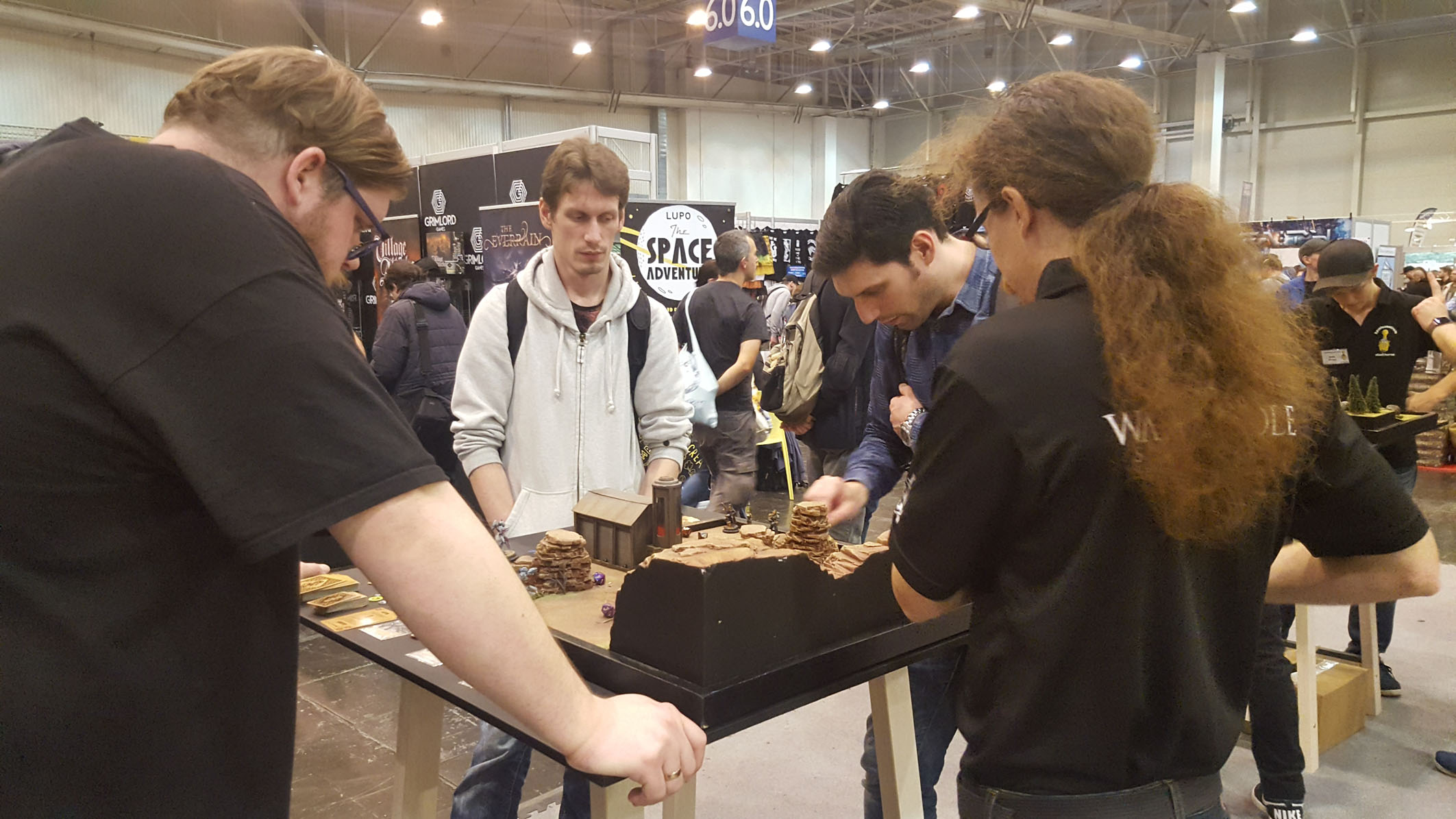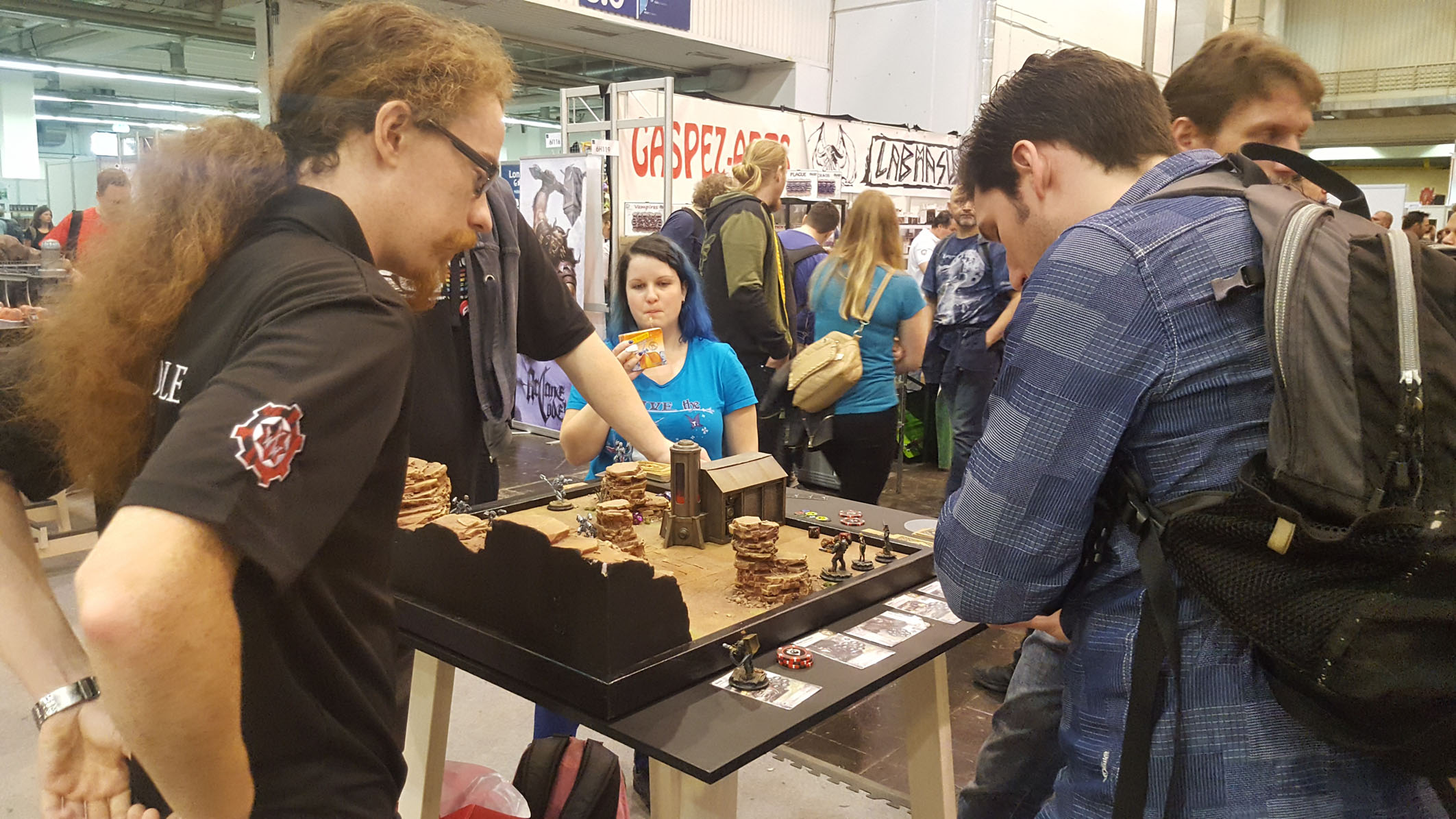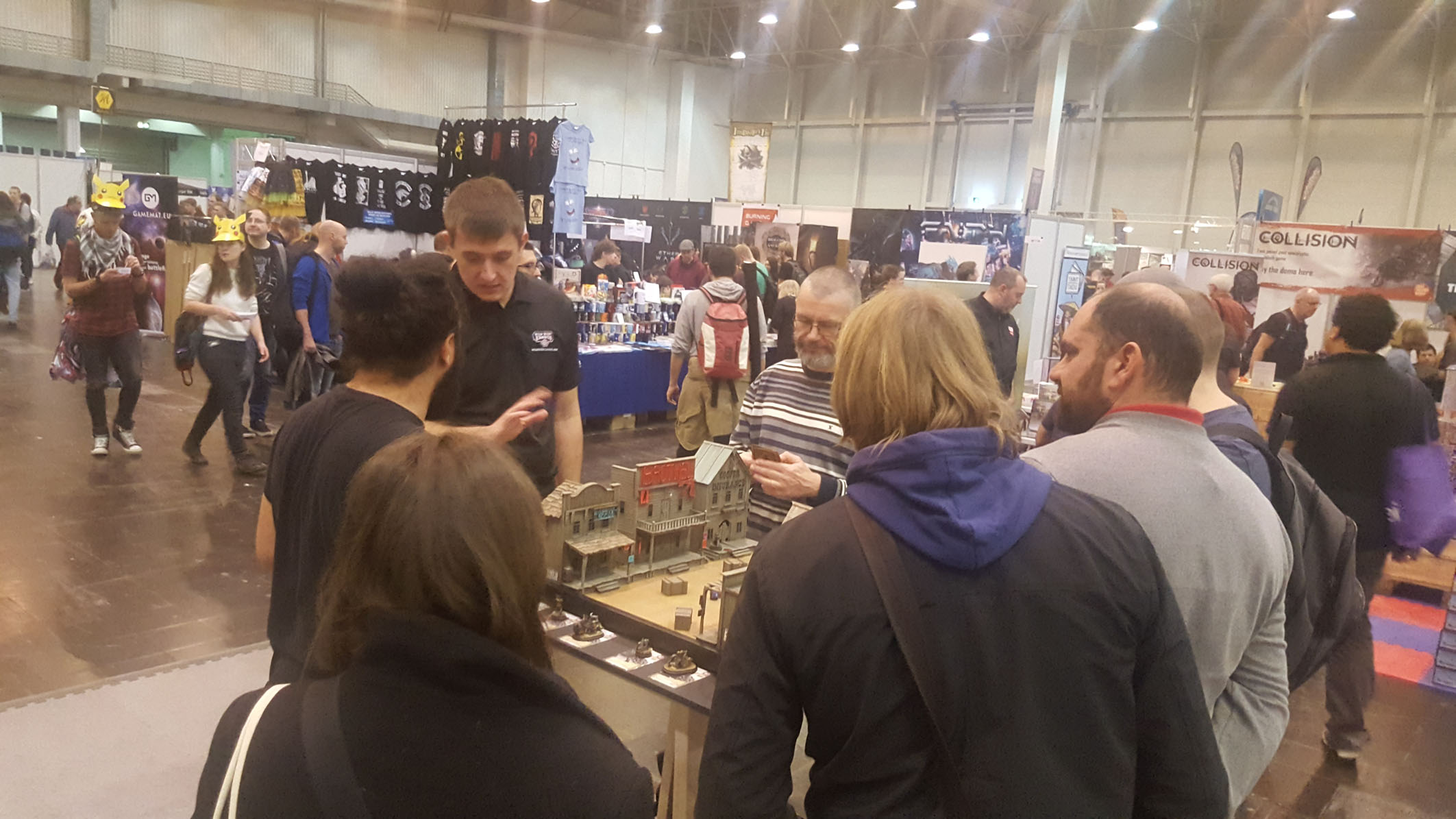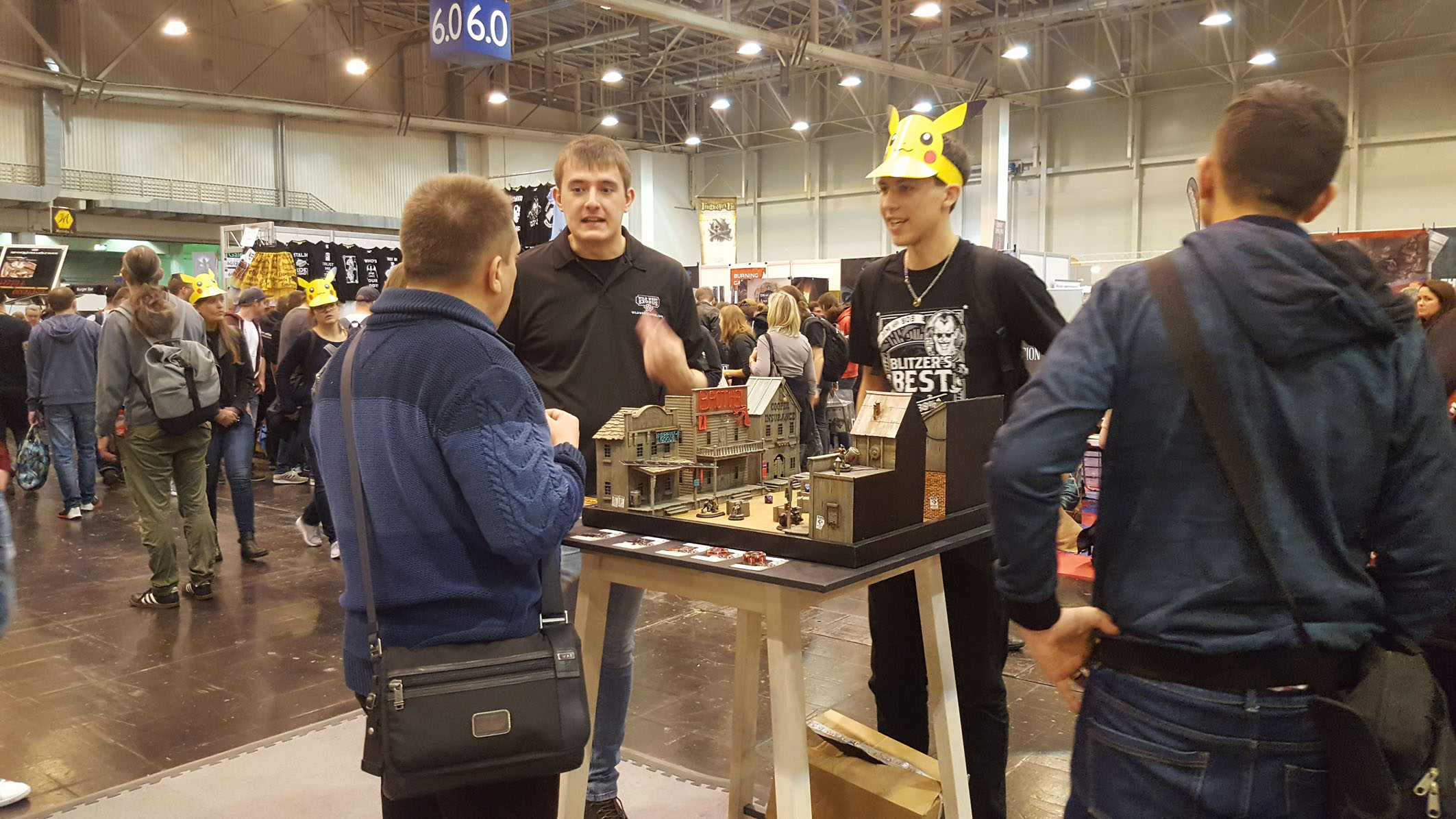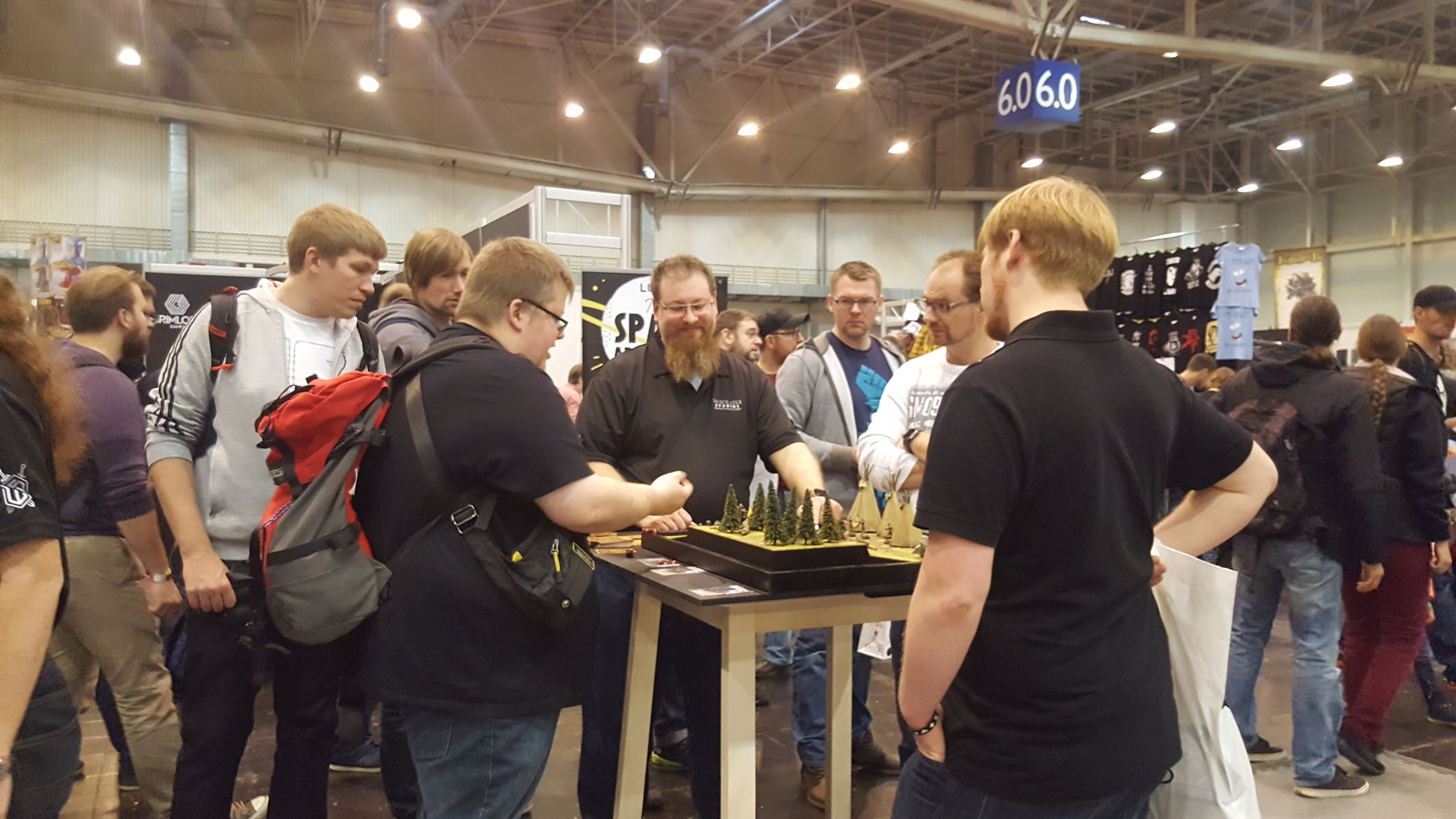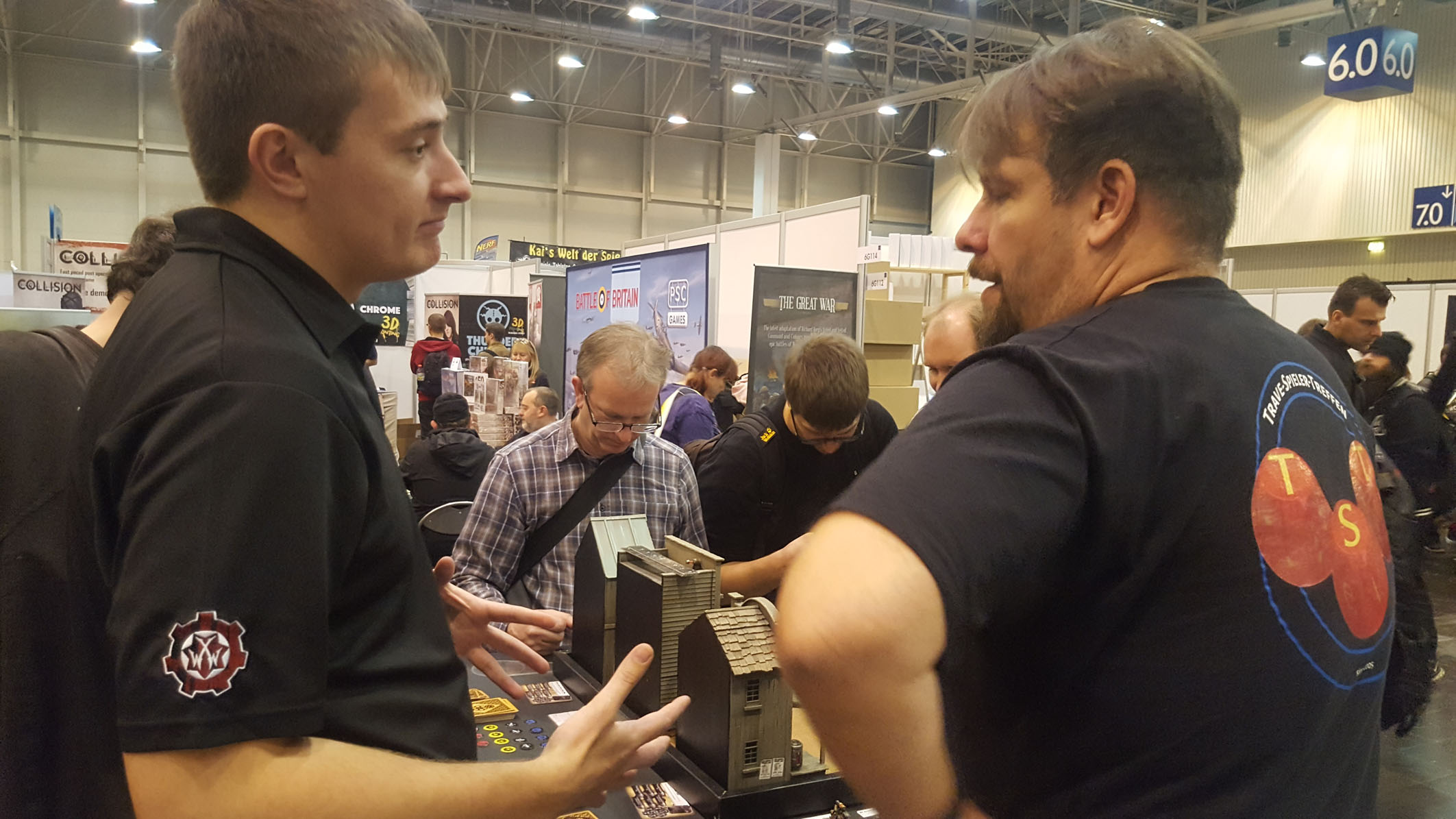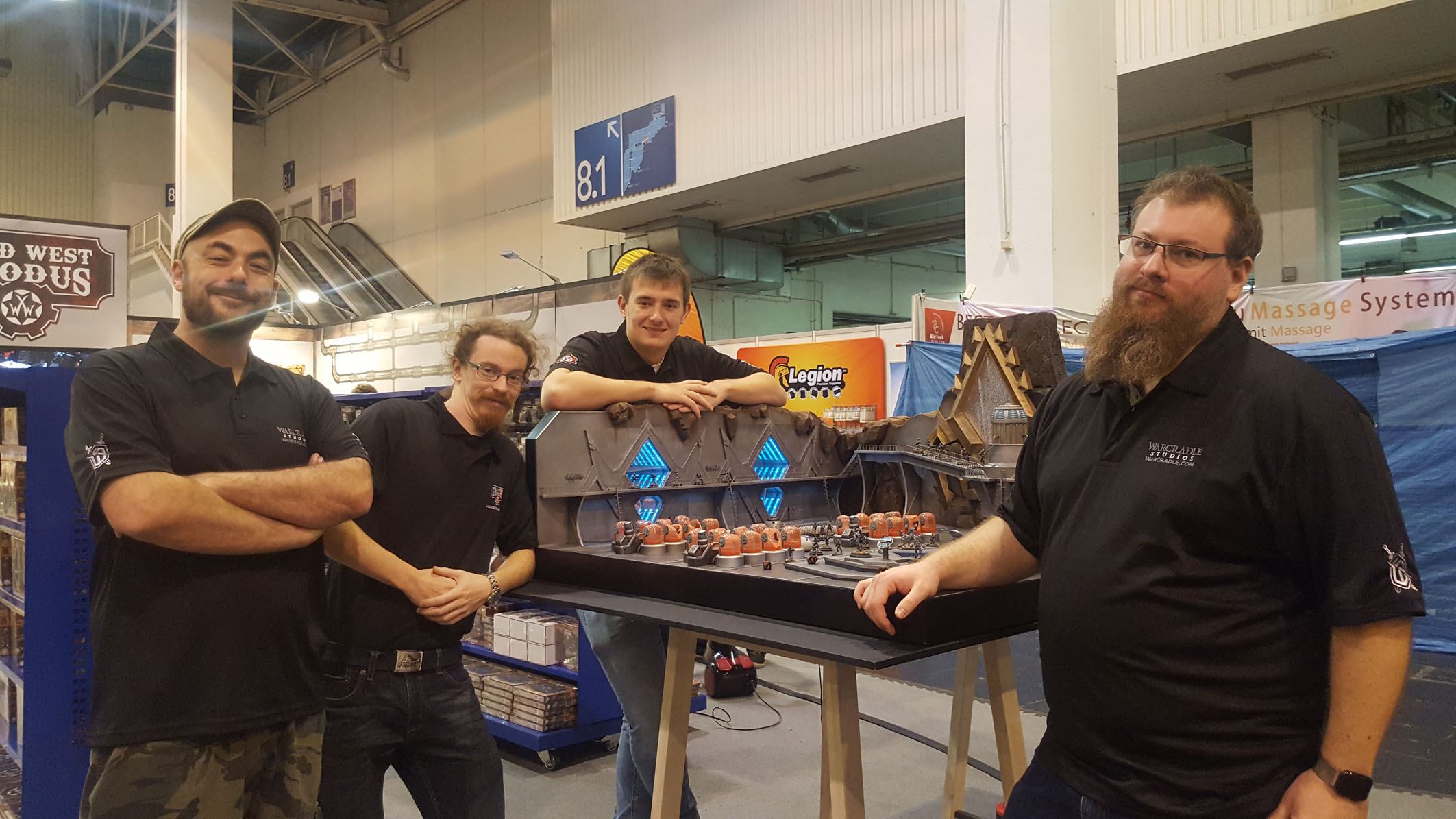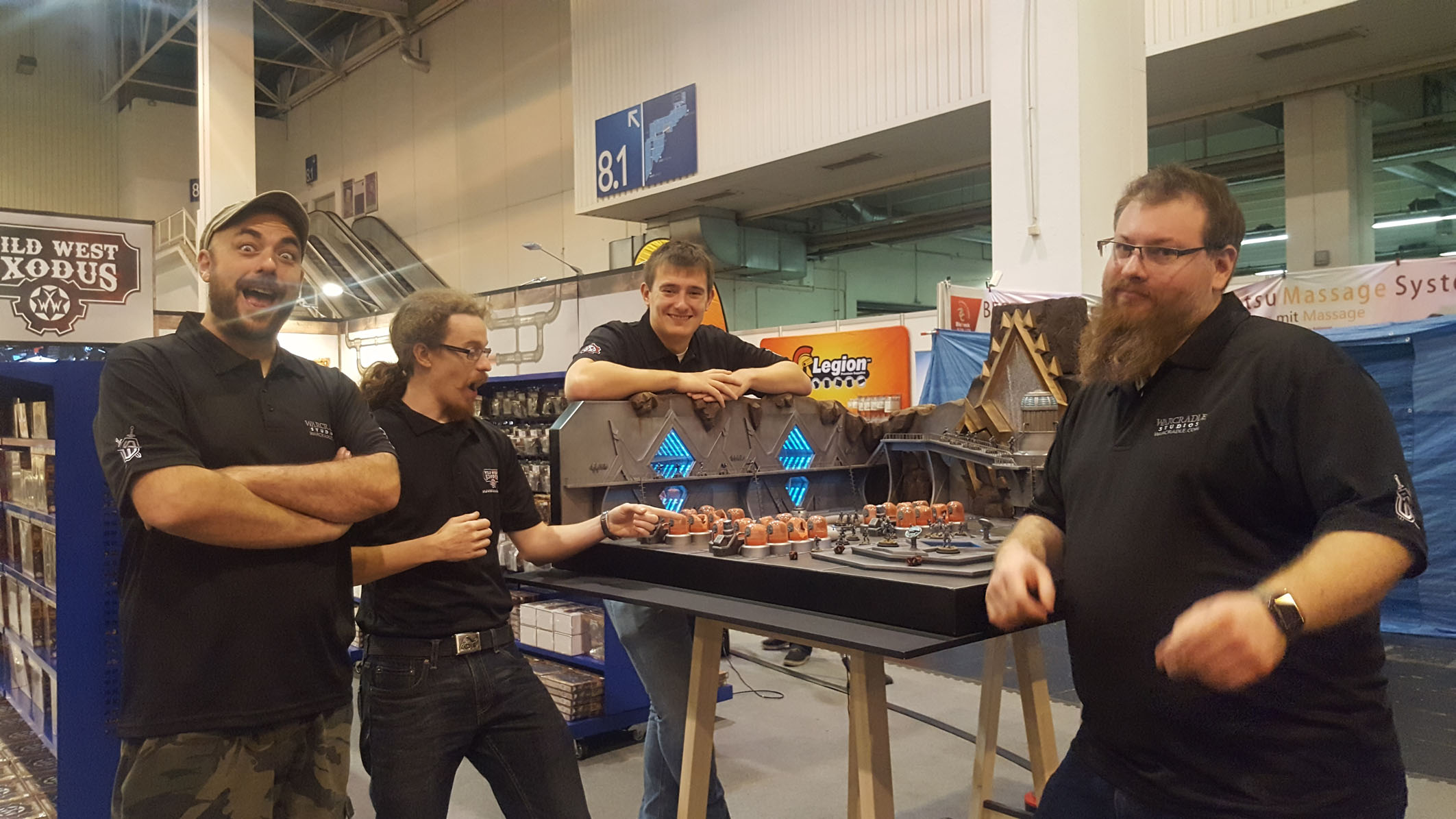 If you missed the demo team at Spiel, but would love to learn how to play by watching a demo of Wild West Exodus, we are looking to run even more Trailblazer events at local stores and clubs!
Check out our Trailblazer page for more information.
The Incredible Tabitha Lyons was on our stand as Rani Nimue and as Countess Byron - a new cosplay designed by Artyfakes especially for Spiel! We think they did a great job of bringing the Countess to life, what do you think?

Check out the full gallery here to see the amazing transformation of Tabitha into the Countess.
This time we mixed the panels to show off some of our newer character artwork. Two popular artwork was that of the new Celestials and of Countess (due to Tabitha, of course). Check out the gallery below to see all of the character artwork on display at Spiel.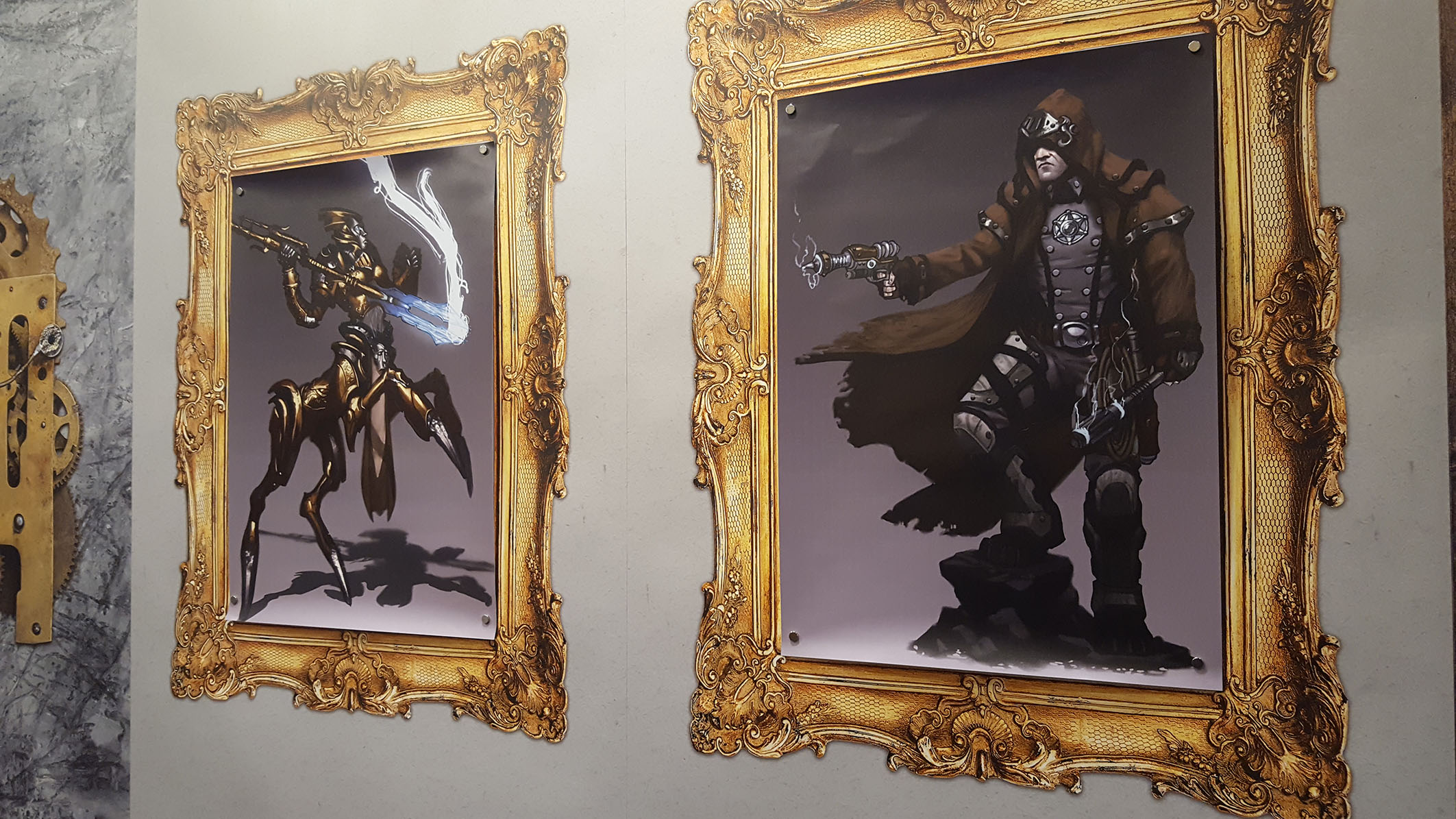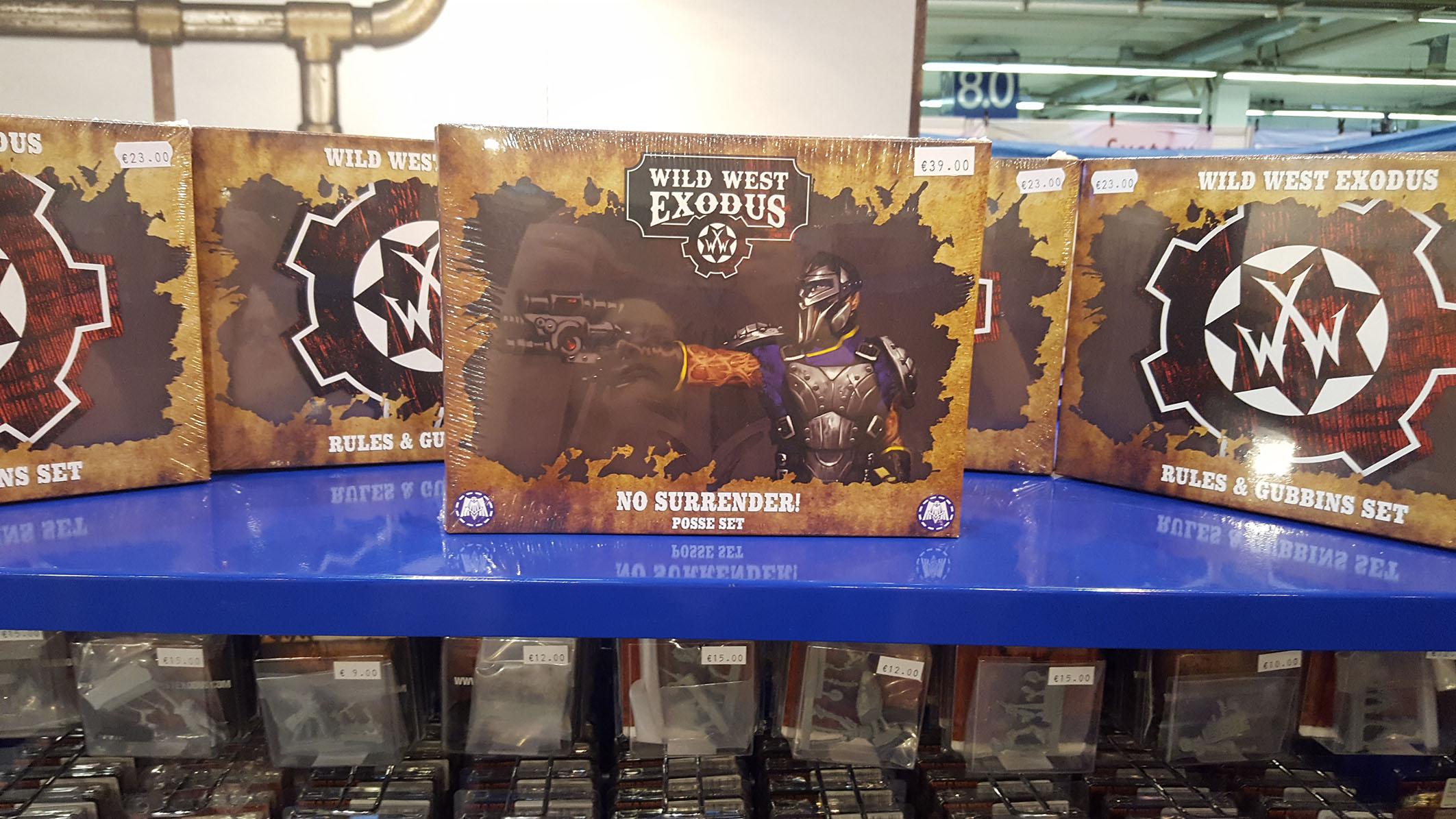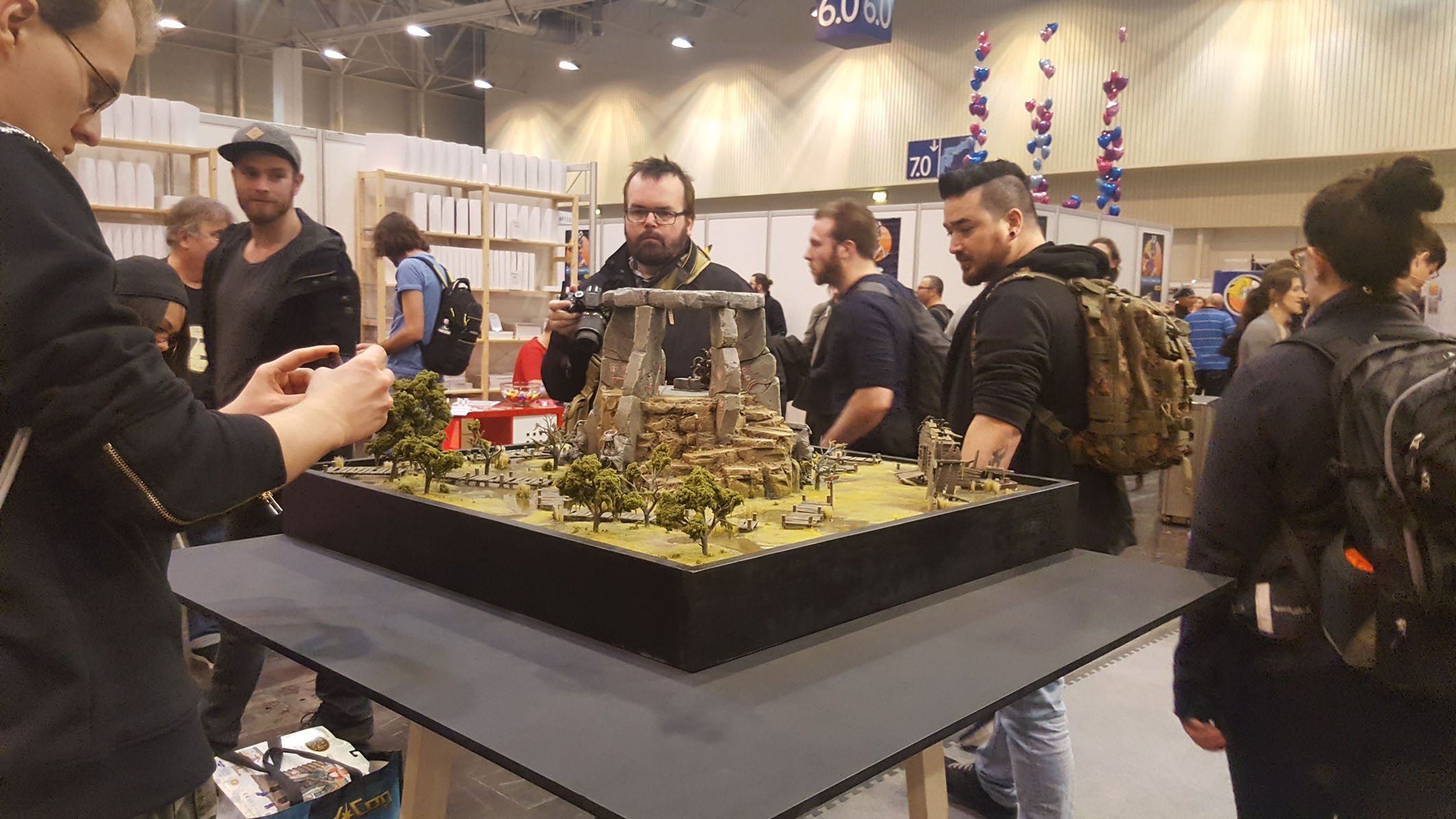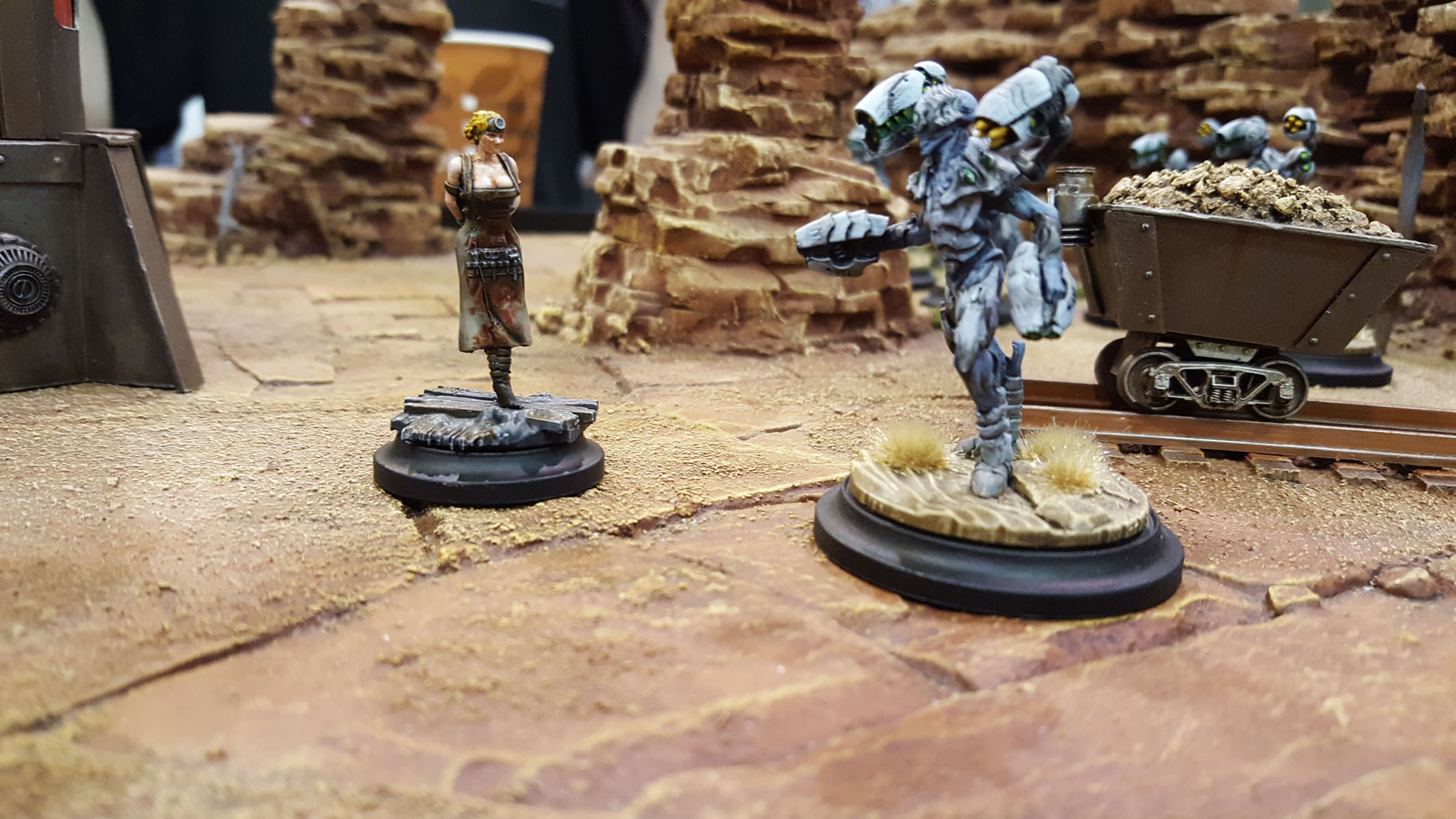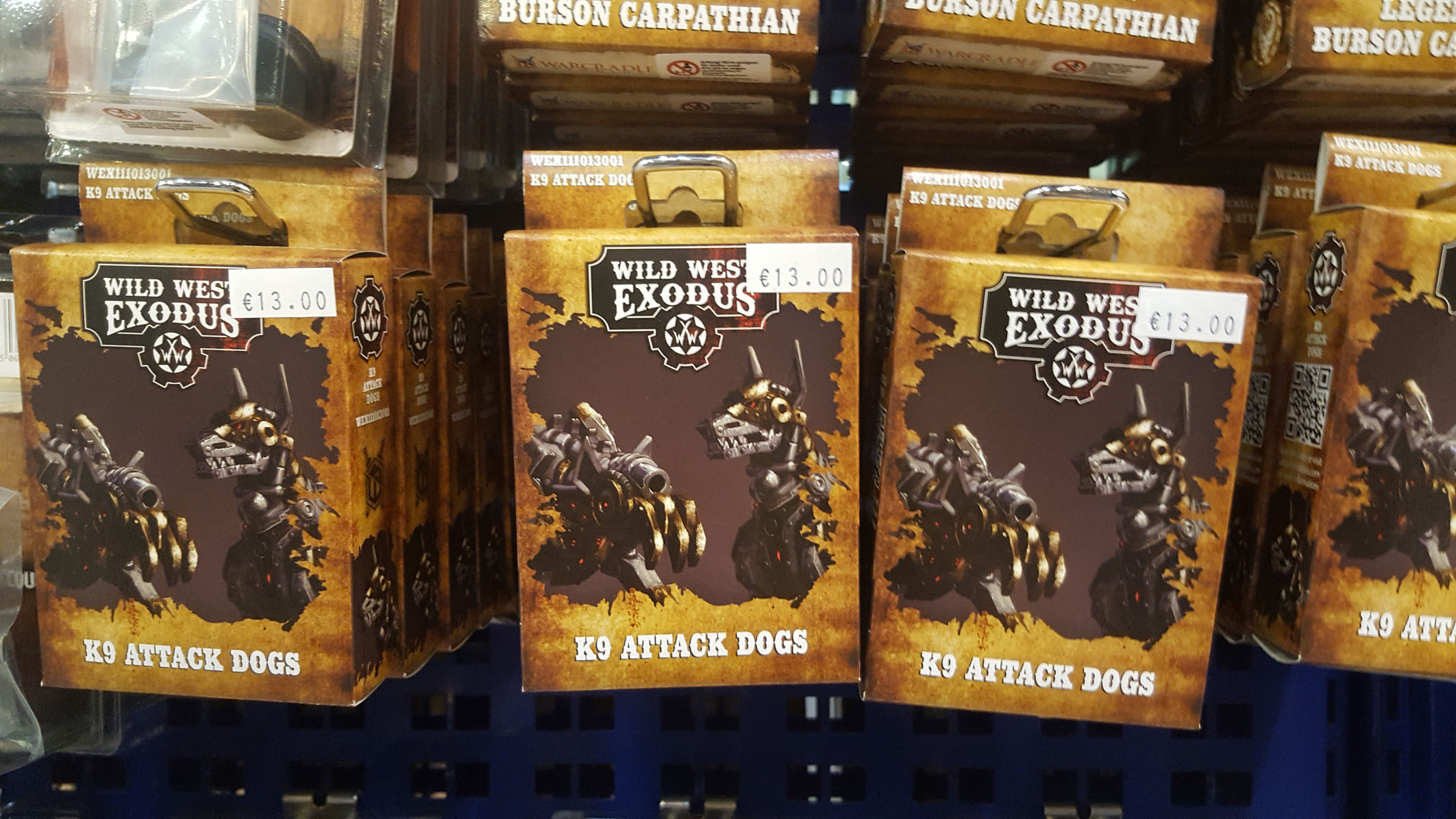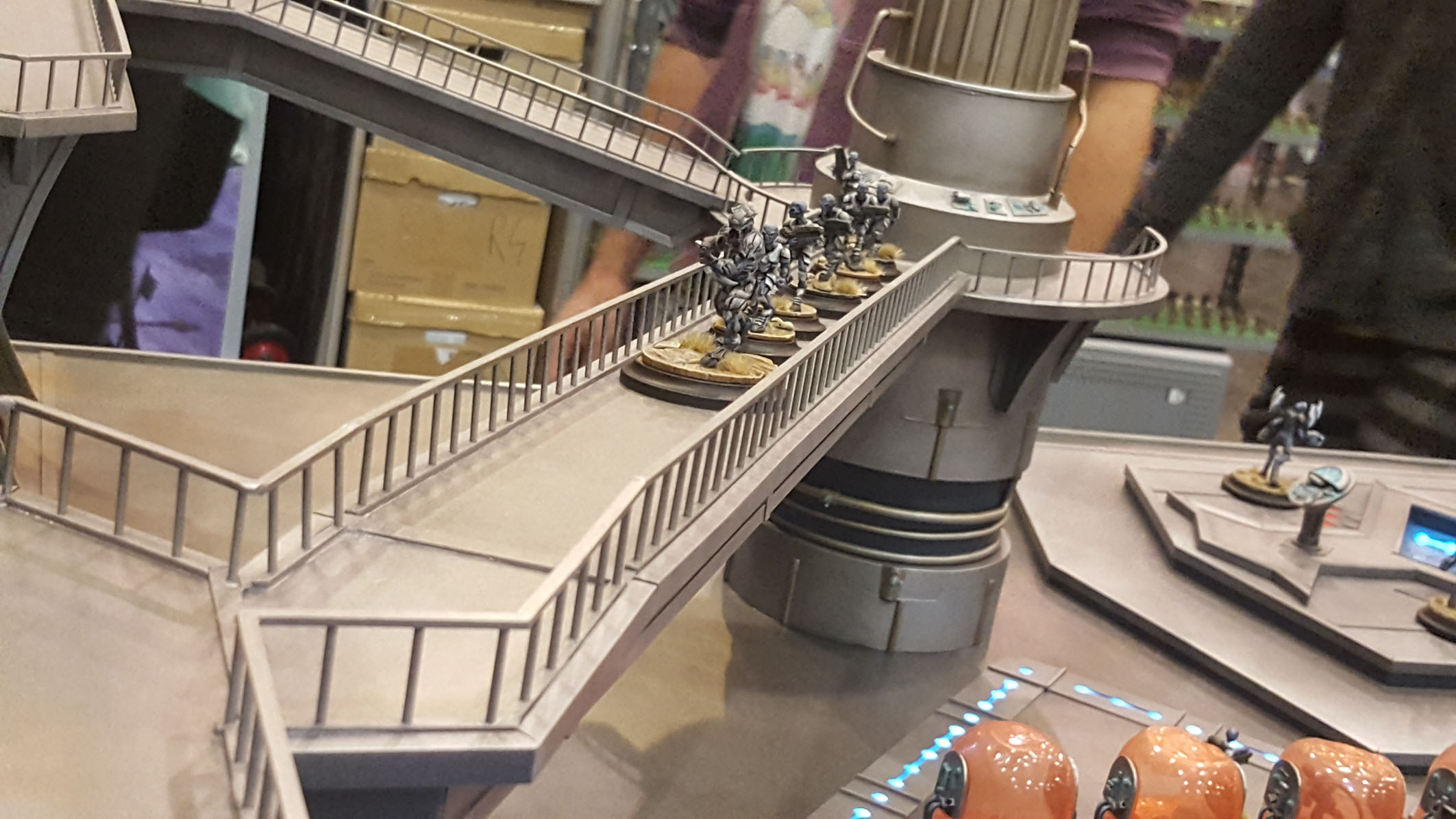 How can we come to Spiel without showing you what our studio painter and 3D digital sculptor got up to!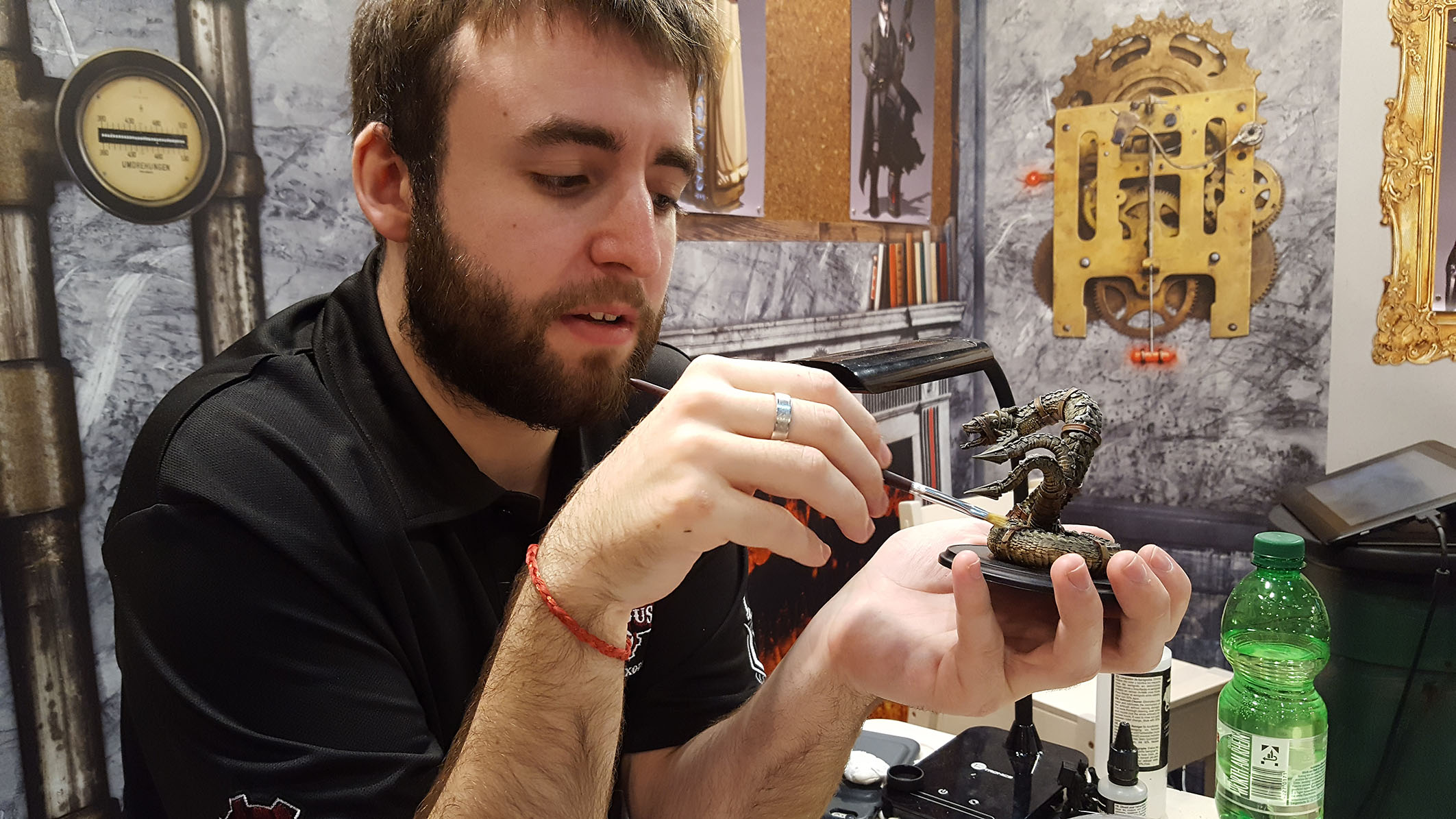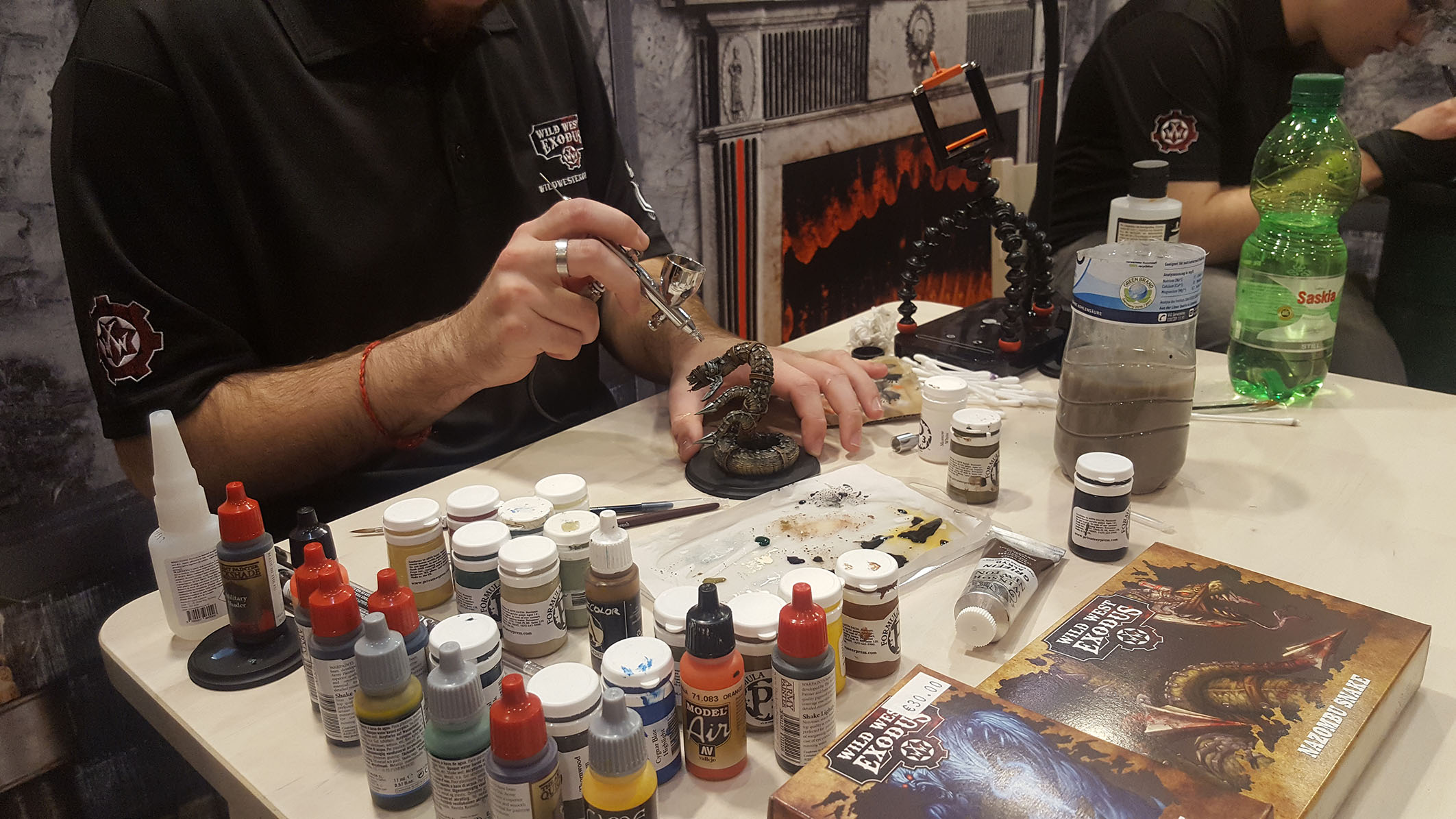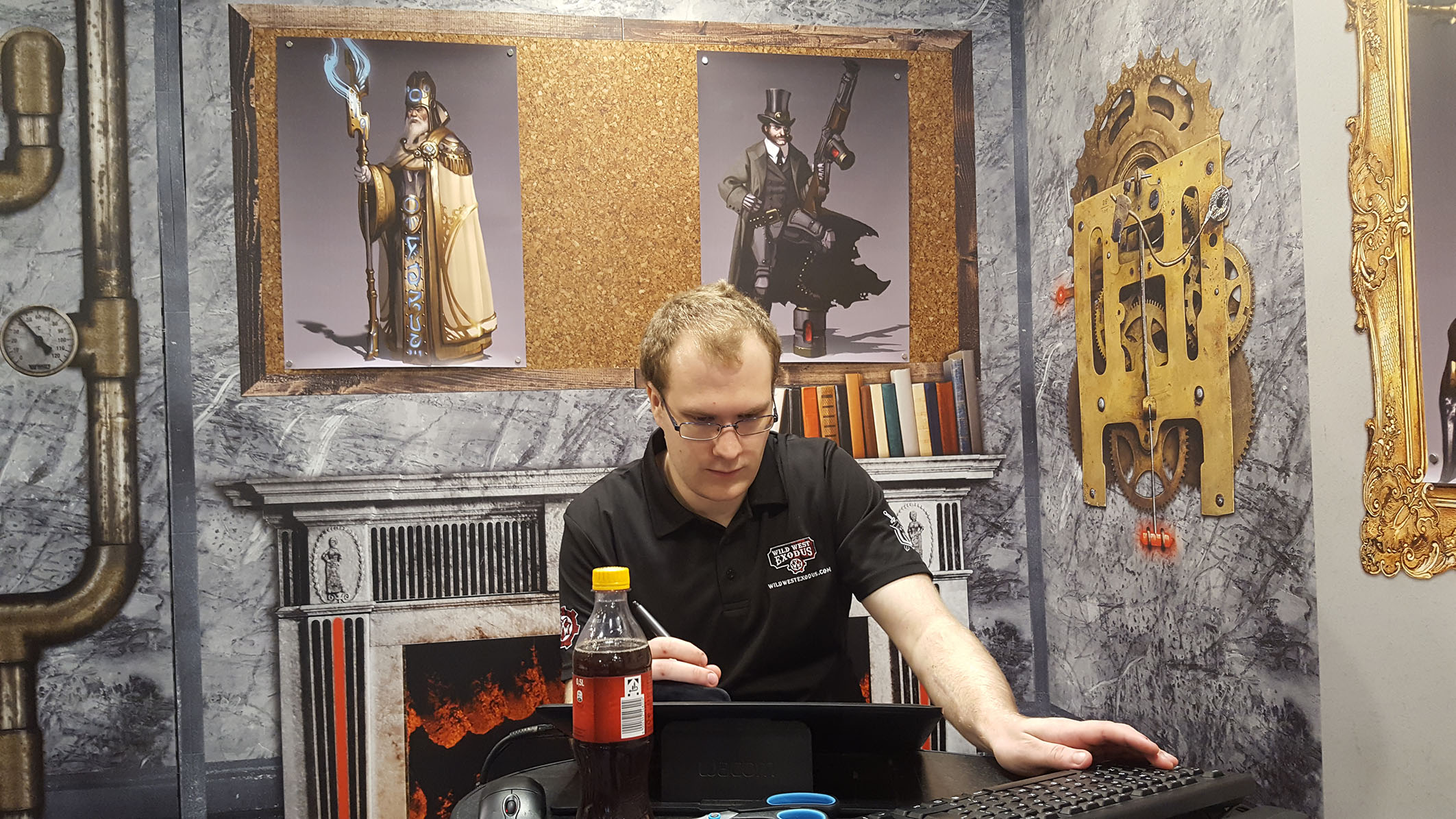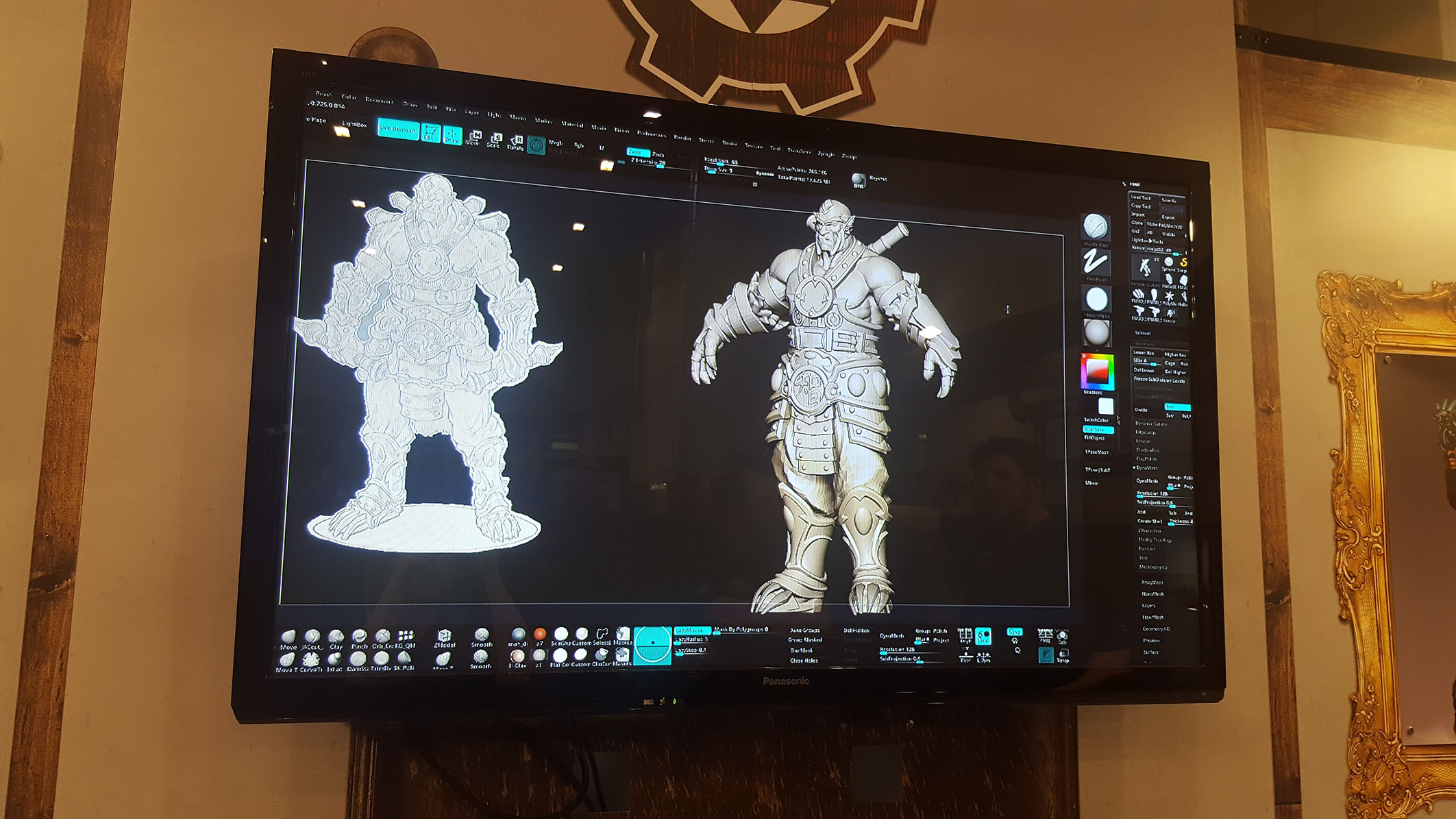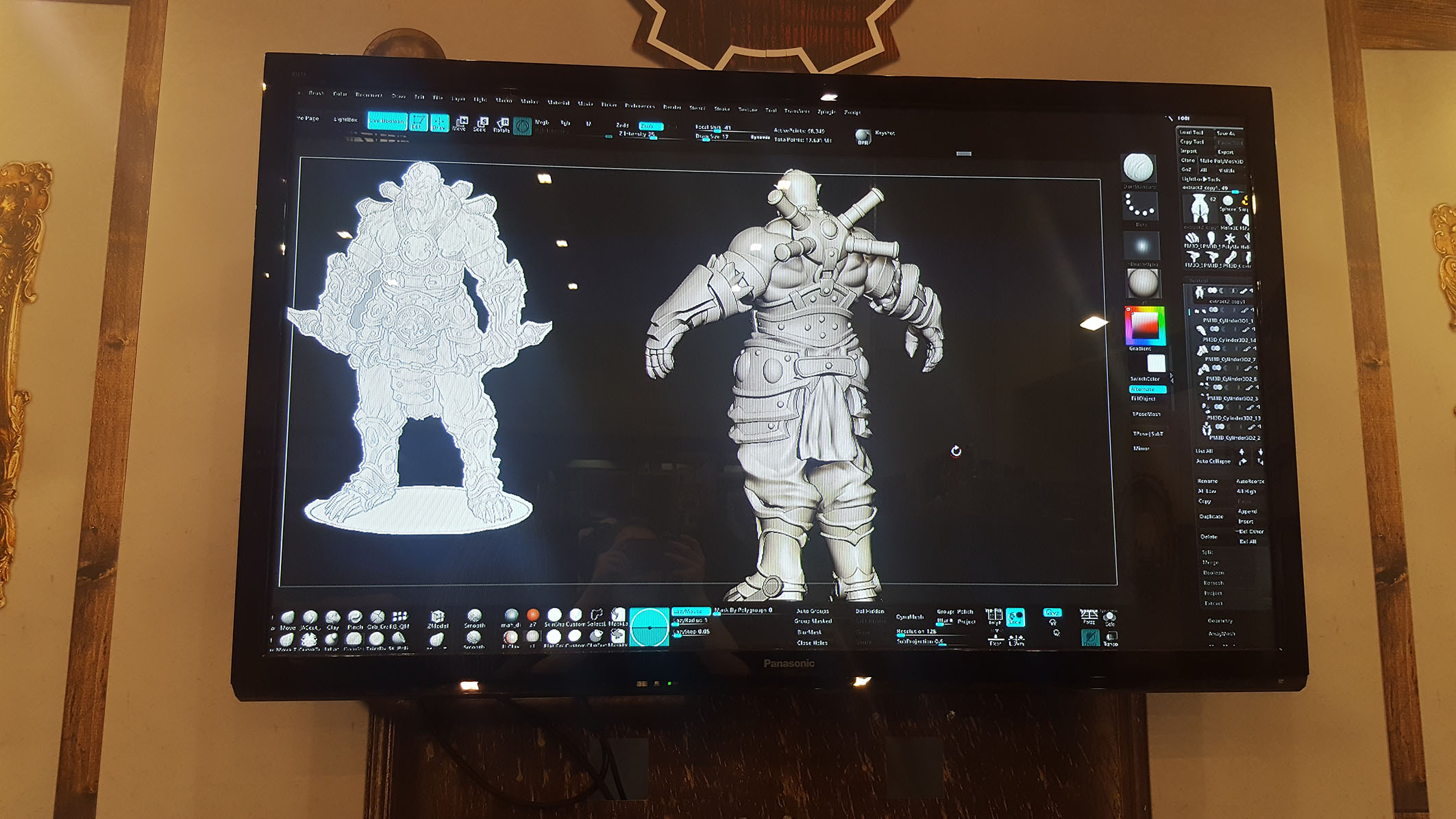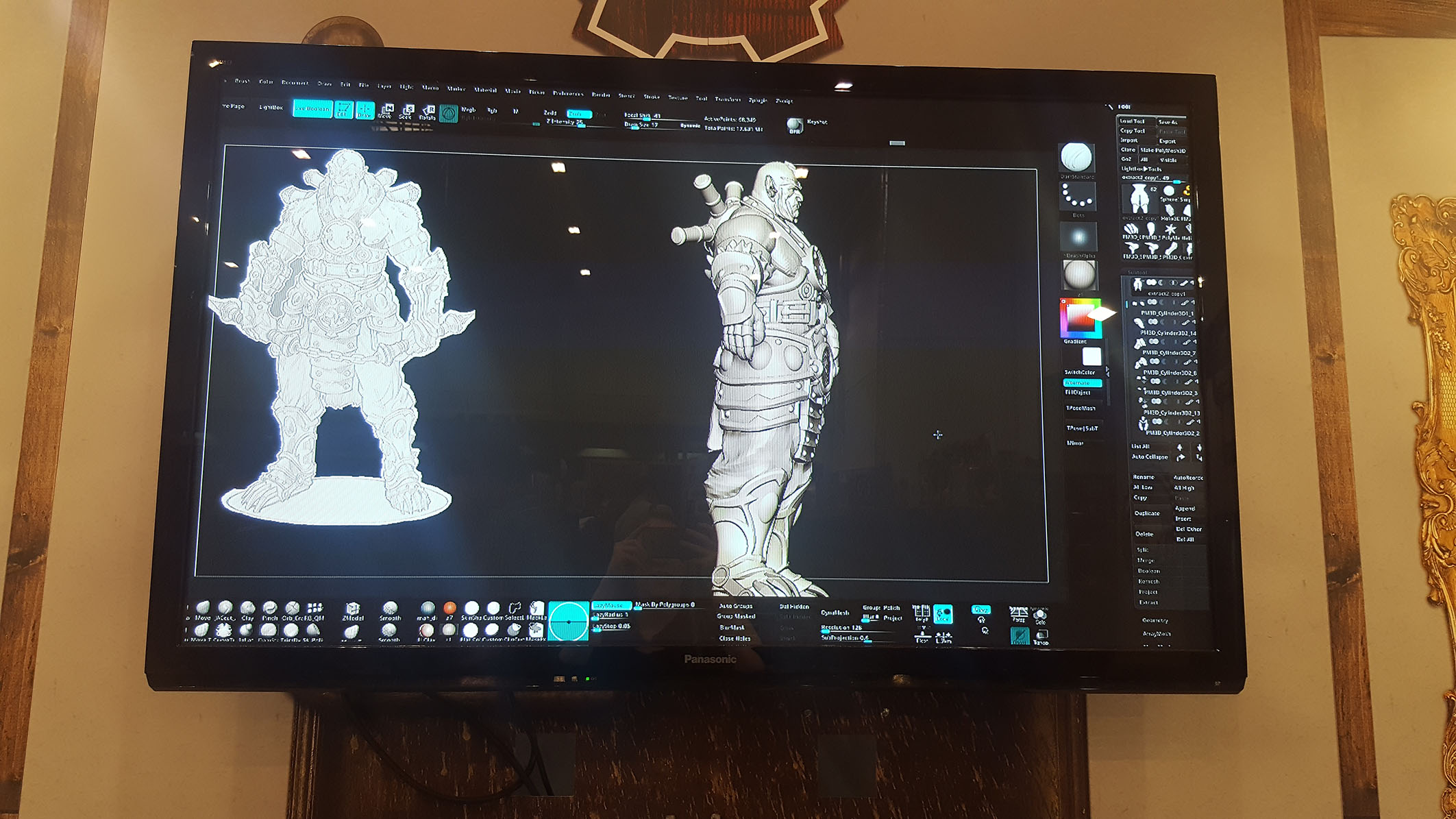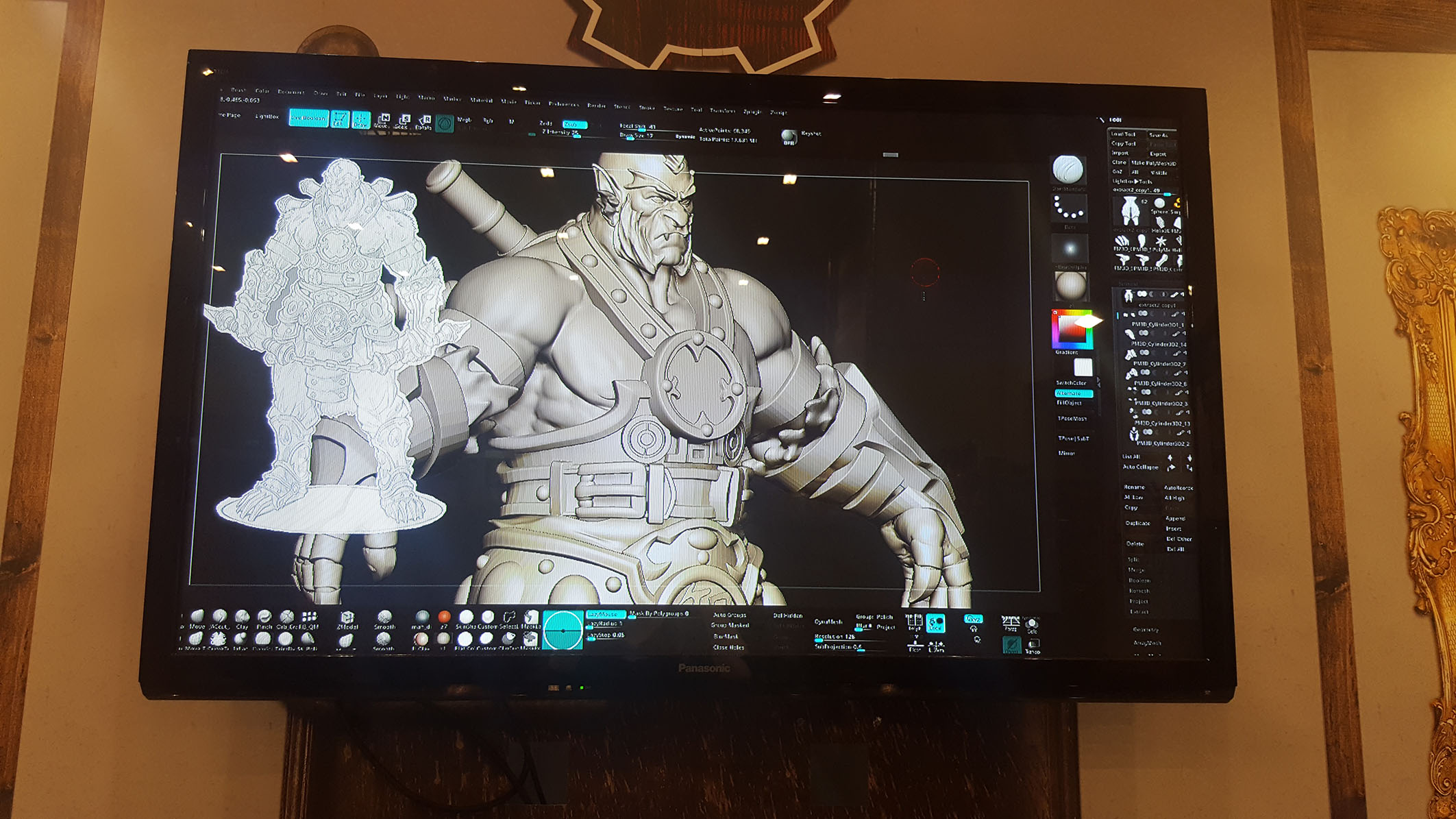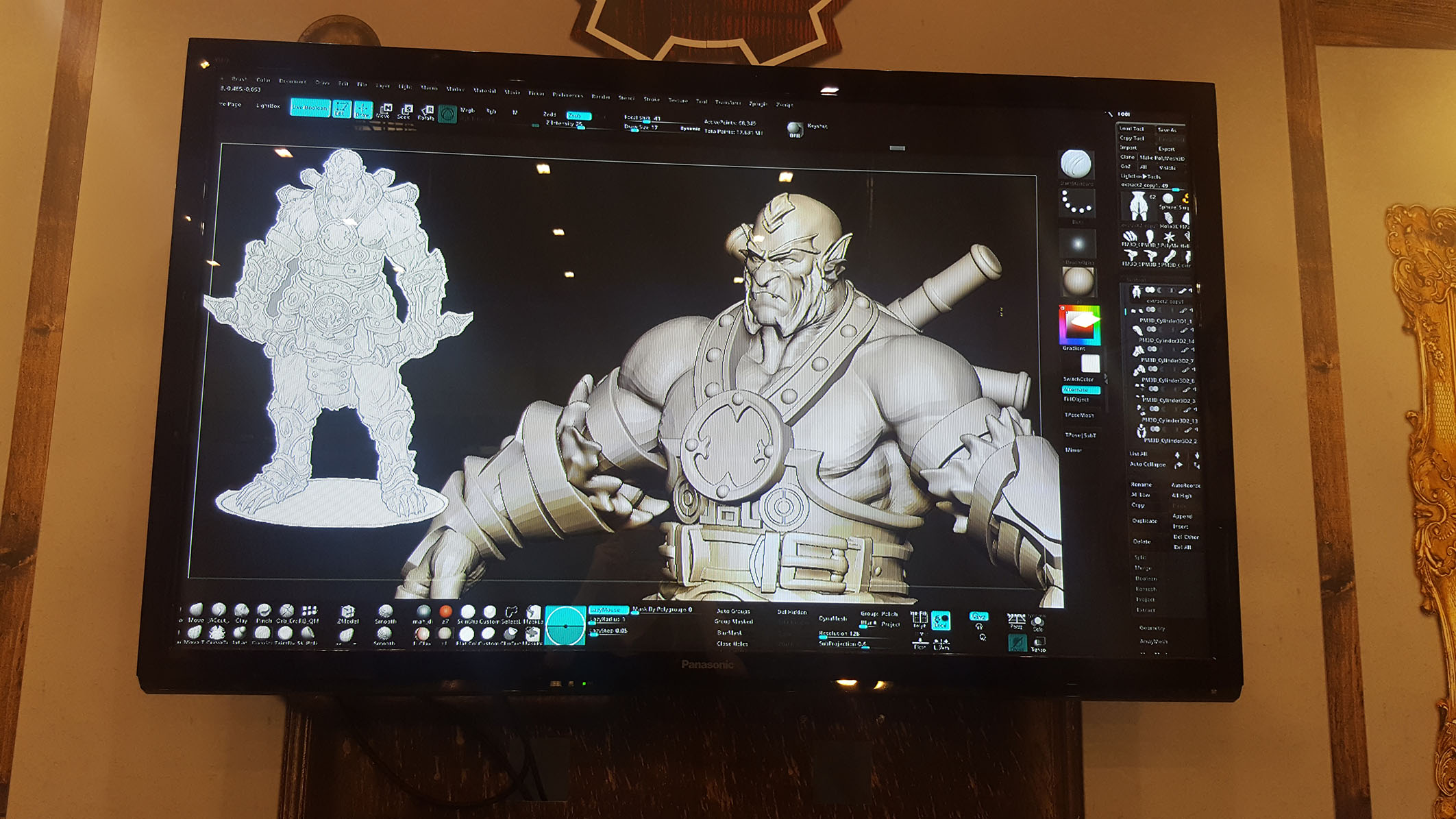 Did you go to Spiel 2017?
What would you like to see Warcradle Studios bring to their next event?
Let us know in the comments below!